Taking Stock
Congratulation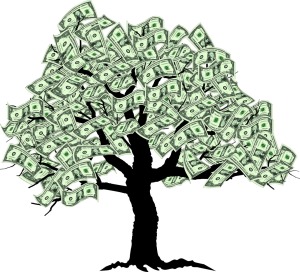 s!! you have become a proud parent of a beautiful child.  You have won the life lottery and now have a tiny life form that is 100 percent dependent on you for the foreseeable future.  They will rely on you for the nourishment that sustains them, the heat that keeps them warm, the clothes that protect them and every other possible and imaginable thing that costs a red cent.  But don't worry, really, it will all be OK.
I cant tell you how many times I was told that before I had my first child.  The reality  is that I was lucky enough to have planned for this as much as I could have by saving money,  and setting things up to allow for the additional expenses for a short time anyways.  Truth is that if you have a baby shower and you planned it right you have the first years clothing and a solid supply of diapers, maybe even a few cases of baby food and formula (should you chose to go that route).  However this doesn't change the fact that these things will eventually get used up and you will be forced into your own pocket to pick up the tab.
If either you or your wife work, then you have a good start to continue paying your bills and support your new child, however unless you have a well paying job any disposable income that you may have had is now been reallocated to your new bundle.  It is at this moment, the moment when you feel like you will be eating Stoufers lasagna and peanut butter and jelly sandwiches the rest of your life, the moment when you feel like you never get to see the money that you work so hard for, the moment when every diaper you throw out makes you cry on the inside, is the moment that you need to have a plan, a plan to keep the lights on, the family fed, and the future bright.
Step One of your plan – Sell your unwanted and un-needed possessions to get some cash in hand
If you have not begun to do this already, its time to make room for your new child.  Instead of boxing up the stuff we have accumulated over the years, why not sell it.  We all have these items;  Old DVD's, magazine collections, video games, card collections…….you get the point.  The idea here is to not only make room for the new part of your life, but to cash in while doing it.   Now unless you have a awesome vintage collection of really desirable things that you will probably want to hang on to and pass on to your child, you're not going to get rich selling your crap,  however you will absolutely make a few hundred dollars if not more and have a good time going through some nostalgic items.
During my time at home and realizing that diapers nor money grows on trees, i decided that it would be beneficial to take advantage of my time at home to sell items that we no longer use or that have some kind of actual value. Every pee or poo soaked dollar bill I threw in the trash, pushed me further into a state of freak out that affirmed my gut feeling.  I  knew that I had to offset these new costs some how, even if i could cut the expense by 65%-75% of the actual outlay it wold help exponentially.  In order to do this  I began to go through my inventory of items and found a ton of stuff that I no longer use or care to keep.  I set up an Ebay and Paypal account and went to work.  I spent the better half of one year setting up and selling whatever I could.  It was really great at the same time I was making some diaper money and I was liberating myself from so much crap.  Setting ourselves up like this also allowed us to have the ability to list and sell something at any time.  The money that we made from Ebay we used to offset the cost of diapers and food and bought the things we needed on Amazon or through other avenues of the internet.  We used local classified like Craigslist to sell larger items like furniture, tools, equipment,  or automobiles.  Utilizing the power of the internet in such an efficient and productive manner helped us to control our costs and really take advantage of any cost savings available.  Not to mention that we were able to save a good amount of money that we are able to use towards step two of the plan, (more on that to come).
Step Two -Understanding your options – what is out there for you and to chose what is best for your situation and plan.
You have taken the first step and began to accumulate some cash, whether you took my advise and sold some old stuff, or maybe listened to someone else and  took out a loan, whatever it is that you had to do to secure it for your family is done,  what you do with that cash next can make or break your plans to start putting some money aside for not only this child but for the next little ones down the road.  I guess the next logical step is to discuss or mention the different options that are available to parents to assist you to invest for your children.  Depending on the direction your education took and your interest in finance some of this information may be "run of the mill", or it may be an entire new world for you that may have been your calling in the first place….who knew??
1) The 529 Plan
There are two types of 529 plans, prepaid plans and savings plans.
Prepaid Plans

Prepaid plans allow one to purchase tuition credits at today's rates to be used in the future. Therefore, performance is based upon tuition inflation.
Prepaid plans may be administered by states or higher education institutions.
Currently, 8 states provide a prepaid tuition plan that is accepting new applicants. Those states include Florida, Illinois, Maryland, Massachusetts, Michigan, Nevada, Texas, and Virginia.[1]

Savings Plans

Savings plans are different in that all growth is based upon market performance of the underlying investments, which typically consist of mutual funds.
Most 529 savings plans offer a variety of age-based asset allocation options where the underlying investments become more conservative as the beneficiary gets closer to college age.
Savings plans may be administered by states only.
Although states administer savings plans, record-keeping and administrative services for many savings plans are usually delegated to a mutual fund company or other financial services company.
[kad_youtube url="https://www.youtube.com/watch?v=kS2ZrE83yUo" ]
Keep in mind that with a 529 plan this money can only be used towards educational costs.  Should the money be take out for any other reason outside of education there is a steep penalty that will be incurred, while it is always a good idea to invest for the future of your child's education it is not wise to keep all of your eggs in one basket.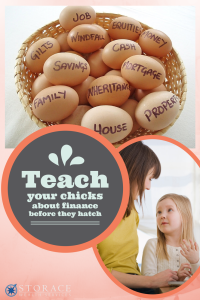 2) The UTMA Account:
In addition to the 529 plan – a plan for the child that is without a doubt going to a 2 or a 4 year college –  you have an option that can not only help in college expenses, should college be in the cards,  but also act as a springboard, or seed money if the entrepreneurial arts are more at work .  This type of account allows for a minor to invest in securities and have those securities be managed by an adviser or a parent until the child is 18 years old.  Here is the kicker that may make you limit the amount of money that is put into this account; Once the child turns 18, they become the sole custodian of the account.   So unless you are actively managing the plan, and plan on transferring out the cash to step three, or a more secure area, you need to be aware that all the money that you saved and accumulated gets turned over to a teenager on the cusp of adulthood.  Depending on how things go, that could be a lot of money.
UGMA/UTMA Accounts Overview
UGMA and UTMA accounts allow your clients to invest for a child's education while taking advantage of the child's potentially lower tax rate.
What are UGMA/UTMAs?
A way you can transfer assets to a minor under the Uniform Gifts to Minors Act (UGMA) and/or Uniform Transfers to Minors Act (UTMA). Most states have established these acts, allowing adults to transfer assets to a minor.1
Children can own securities. The Uniform Gifts to Minors Act (UGMA) and Uniform Transfers to Minors Act (UTMA) allow a minor to own securities in an account without forcing families to underwrite the expense of having an attorney draw up a special trust.
While UGMA and UTMA accounts are not specifically designed to provide financing for college, many investors use them for this purpose because the assets become available to the minor when he or she reaches the age of majority specified under the state's UGMA or UTMA law (See "Age of majority in your state" below).
Similarities and differences. UGMA and UTMA accounts are similar in many ways, but they differ in the type of assets you can transfer to them.2
Similarities:
Both are managed by custodians.
Parents, grandparents, relatives and friends can make irrevocable transfers in any amount to the account.
If the donor, acting as custodian, dies before the funds are turned over to the child, the account may be taxable as part of the donor's estate.
Differences:
UTMA law allows virtually any kind of asset, including real estate, to be transferred to a minor.
UGMA law limits gifts/transfers to bank deposits, securities (including mutual funds), and insurance policies.
Tax benefits
A donor's income taxes may be lowered by transferring income-producing assets to a child, who is likely to be in a lower tax bracket. If a parent, acting as custodian dies before the funds are turned over to the beneficiary, the account may be taxable as part of your client's estate.
UGMA and UTMA Account Tax Benefits
Income Limits
Under age 18
Age 18 years and older

---

---

[space_80]

The first $1,000 of the account's unearned income (interest, dividends or capital gains) is exempt from federal income tax if the child is under age 18 at the end of the tax year. The second $1,000 of unearned income is taxed at the child's rate. Any unearned income over $2,000 is taxed at the higher of the child's or parent's marginal tax rates.

Based on the 2013 tax year. These limits can change.

* Certain children from 18 to 23 years of age are taxed at the higher of the child's or parent's tax rate.

First $1,000 of unearned income
Exempt
Exempt
Second $1,000 of unearned income
Taxed at child's rate
Taxed at child's rate
More than $2,000 of unearned income
Taxed at the higher of the child's or parent's rates
Taxed at child's rate*
"Ugh, Ma, I don't want to go to college."
It's important to note that all assets transferred under UGMA and UTMA law represent irrevocable transfers. This means that the child owns the assets even if he or she decides not to go to college.
Age of majority in your state
Upon reaching the age of majority under the state UGMA/UTMA law — usually 18 or 21, depending on the state — the child (minor) gains control of the assets and may use them as he/she sees fit. Please use the drop-down menus below to determine the age a custodianship typically terminates under your state's law.2
Financial Implications
Keep in mind that an UGMA or UTMA account may affect the amount of financial aid your child receives. Therefore, some parents invest in their own name instead of the child's because when it comes to qualifying for financial aid, parental income is less important than the child's. Custodians may, as permitted by law, use UGMA and UTMA assets for the benefit of the child prior to completing financial aid forms; hence, parents receive the tax benefit and avoid losing financial aid.
Seems like a lot to have to start to consider doesn't it?  Well I guess on positive note is that its not going to happen for at least 18 more years.
3) Variable Life Insurance Policy 
When your clients are facing one of the more turbulent markets in recent memory, should you be recommending variable universal life insurance to your clients? For that matter, should you be recommending any variable life policy?
Such policies can fluctuate with market conditions. They invest through sub-accounts, which are mirror images of mutual funds. Losses may mean higher or more premiums to pay, or no death benefit, in a worst-case scenario.
If the market performs well, of course, variable life can be a less-expensive way to buy permanent life insurance, particularly for people who need life insurance and want an investment component. But in a prolonged down market, chances are good the variable life product will under-perform a traditional life policy.
"It all depends on the underlying choices made by the investor," says Marvin Feldman, president and CEO of the Life and Health Insurance Foundation for Education (www.life-line.org).
Approximately 20 life insurance companies sell nearly 95% of variable premium. Among the top 10 are Hartford Life, Metropolitan Life, John Hancock, Axa Life, Prudential Life and Lincoln National. They account for slightly more than half the market, according to Larry Rybka, CEO of ValMark Securities Inc., an independent broker-dealer in Akron, Ohio.
"There are a smaller number of carriers that sell the product," he notes," because it requires scale, meaning you have to sell a certain amount of it to be viable for a company to manufacture it."
A little less than 25% of the total permanent insurance market consists of variable life insurance. The first generation of VUL policies in the early 1980s subjected the consumer to the risk that if investment performance did not meet projections, the premium could go up or, if uncorrected, the policy would lapse. Since then, says Rybka, the most innovative companies have created a new generation of hybrid variable policies that incorporate premium and death benefit guarantees.
The investment component of variable universal life resides in the various sub-accounts. Life insurance companies typically offer from 40 to 60 different choices, ranging in risk from equities to fixed-income types of investment, to emerging market investments and everything in between. Some companies have their own proprietary sub-accounts. Others use a combination of their own and outside accounts to give investors more choice.
"Instead of investing in a general account, it gives the policyholder control over how the additional money is invested to grow that pot of cash," explains Cliff Barron, variable-life line leader at Hartford Life. "The concept is you're going to put money in today and grow that pot of cash for the future."
Assuming that market conditions are benign, the increasing value in these sub-accounts-minus the management fees and charges-represents the policy's cash value. "The expenses are similar to those in a traditional life policy," says Feldman. "They include mortality charges, fees, taxes and other operating expenses. The one main additional fee you'll find in a VUL policy is the management fee charged to the individual sub-accounts, and that fee will vary based on the type of sub-account, higher for aggressively managed accounts and lower for accounts that require less management."
According to Hartford Life, such insurance is most appropriate for those investors with a higher risk tolerance, those who are comfortable investing in equities and in search of other tax-favored means of investing besides a 401(k) or IRA. It's suitable as well for investors who have a death benefit need for their beneficiaries, and also a good fit for more affluent investors with estate planning needs, who may wish to pass their wealth on to their beneficiaries.
One of the knocks against the earlier-generation VUL products is that they involve a combination of investments and insurance. "Combining investments and insurance is like combining oil and water," says Aaron Skloff, CEO of Skloff Financial Group, a wealth management firm in Berkeley Heights, N.J. "They generally result in a bad combination. Too often the investment choices are limited or, even worse, exclude key aspects of a properly diversified portfolio. Many times the investments are limited to the inferior proprietary sub-accounts from the insurance company's lineup."
Skloff also criticizes the way such policies are sometimes sold. "Many insurance agents illustrate double-digit rates of return within the policies, an unreasonable expectation for most policyholders. It was these aggressive expectations in the mid-late 1990's that led many VUL policyholders to believe they could discontinue their payment premiums early. An unusually strong investment performance in the late 1990's reverted back to the mean, and in the following decade many VUL policies imploded."
Feldman says such criticism may be partly accurate but not totally so. Most companies, he says, may have proprietary products, but they usually include a mix of other sub-accounts representing different types of families of funds.
John Resnick, an estate planner at Resnick & Associates in Harrisburg, Pa., and host of a syndicated radio show on business moguls called Legends of Success,  criticizes the cost of VUL policies. He feels mortality and expense (M & E) charges, which he says are often buried within the fine print, are too high.
"One thing that is certain," says Resnick, "is that mortality costs with the policy are guaranteed to increase as the insured gets older. One thing that is uncertain is the performance of the side investment funds. So if you combine increased mortality charges with a less-than-expected rate of return on the investment, the policy can implode and lapse without value
While there are negatives associated with this type of policy, it must be understood that this type of insurance plan must be fully funded and managed like any other type of portfolio.  If it is not meant to be paid every month and forgotten about.  For something like that you are better off getting a term life policy to just cover the possibility of the death of a parental figure.  The purpose of this type of policy is to plan, and invest for the future so that not only is there a death benefit to be used (eventually), but the policy can be drained to cover the expenses of any large financial obligation that may come.
Putting it all together into a plan that works for you
In order to put this all into perspective the most helpful thing we can do is get a true understanding of our financial lives.  The best way to do this is to fill out a personal financial statement. Going through this process forces us to look long and hard at our financial situation and answer hard questions honestly.  Because lets be truthful here, if you lie on a PFS, your really only lying to yourself and creating a real disadvantage for yourself and anyone who is trying to help you get your finances in order.
Investopedia defines a personal financial statement as:A document or spreadsheet outlining an individual's financial position at a given point in time. A personal financial statement will typically include general information about the individual, such as name and address, along with a breakdown of their total assets and liabilities. Assets would include any account balances in checking or savings accounts, retirement account balances, trading accounts and real estate. Liabilities would cover items such as credit card balances, loans and mortgages.